Credentials
National Pest Management Association (NPMA)
The National Pest Management Association, a non-profit organization with more than 7,000 members from around the world, was established in 1933 to support the pest management industry's commitment to the protection of public health, food and property. This commitment is reflected both in the continuing education of pest management professionals and the dissemination of timely information to homeowners and businesses.
---
Pest Control Operators of California (PCOC)
The mission of the Pest Control Operators of California is to be the premier state trade organization by providing the finest services and support to our membership through leadership, training, education, legislative involvement, and by building industry awareness.
---
Termidor Certified Professional
A Termidor Certified Professional company is a pest control company that has completed the official Termidor training program, and been certified by the manufacturer of Termidor, BASF Corporation, to use and apply Termidor® termiticide/insecticide. When you trust a Termidor Certified Professional to protect your home from termites, you can rest assured that you are dealing with a knowledgeable, well-trained BASF partner.
---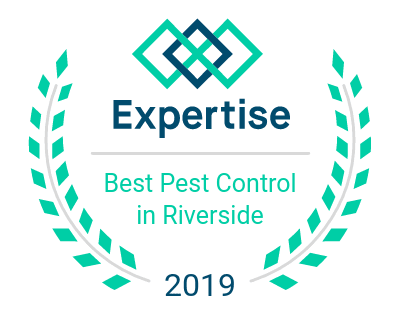 Best Pest Control Company in Riverside 2018, 2019
For the 2nd year in a row, Sunwest Exterminators, Inc. was selected as one of the best 17 pest control companies in the Riverside, CA area for 2019 by Expertise.
---
National Pest Maintenance Professional Association (NPMPA)
The goal of the National Pest Maintenance Professional Association is to protect consumers and businesses by providing a report card on each Pest Control Professional. By verifying as much information as possible about pest control professionals, the NPMPA empowers consumers to make better decisions.
Read our Pest Control Professional Report!